Deck Installation & Repair
Residential & Commercial Deck Services
We all know that the best way to enjoy all that Minnesota summers have to offer is by spending more time outside. From BBQ cookouts to evening lounging with family and friends, the deck is where some of the most memorable moments tend to take place.  That said, whether you want to create a new outdoor living space in your backyard or a simple seating area for conversations to flow, you can trust 10K Construction for your next deck project. Our team offers superior workmanship for deck installation and repairs throughout the Twin Cities metro area and beyond.
New Residential Deck Installations
Not only can a new deck add more useable living space for outdoor activities but it can also provide added curb appeal and value to your home. From building a large deck off your main level to a second-story deck or multi-level design, our deck installation team can create that new, eye-catching outdoor space you've been envisioning. Before diving into your new deck project, our experts will carefully inspect your home and property before giving our recommendations on how to create the ideal deck to enhance your property. As usual, we only use the highest quality materials combined with our keen eye for design and durability in order to build a safe, gorgeous deck that will add more practical space to your home while standing the test of time.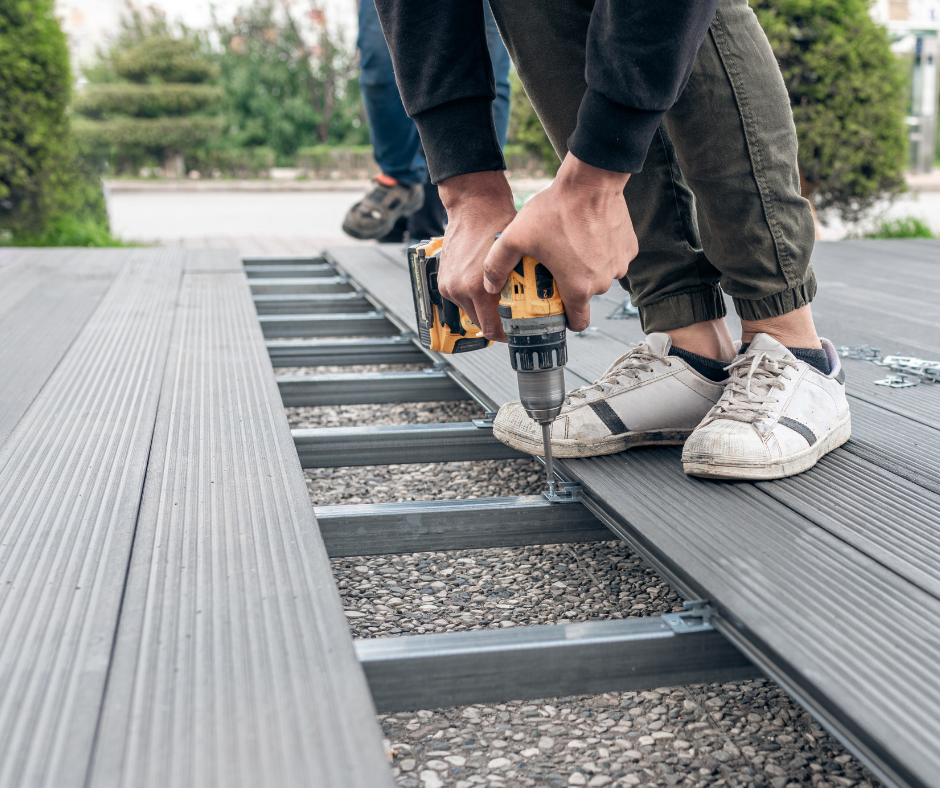 Residential Deck Repairs and Maintenance 
Is your existing deck looking weather-worn and in need of a facelift? Don't let it become a liability. At 10K Construction, we can quickly provide repairs and maintenance for your decking and restore it to its former glory. Depending on the size, design, and location of your new deck, we're known to finish traditional deck projects—from start to finish—in as little as a day, without sacrificing quality. From replacing the entire decking surface to fixing stairs, railings, and everything in between,  we can ensure your deck looks beautiful and more than ready to take on your next outdoor barbeque, grad party, or family get-together.
Commercial Deck Installations and Repairs
In addition to residential deck projects, if you own a restaurant, public entertainment space, or other commercial property that needs a deck replaced or a new deck installed, we're your guys. We have a track record for delivering high-quality decks to businesses all throughout Minnesota when a reliable contractor for exterior and interior construction projects is needed. Our highly skilled crew members can install new decks or repair damaged decking to ensure your commercial property or business meets all safety and building codes. And of course, we will work directly with you throughout the process to complete every project on time and within budget to minimize any interruptions to your business. 
Minnesota Deck Contractors 
From building a solid, stunning new deck that will turn heads to fixing old and outdated decking, railings, and more, you can trust our team at 10K Construction to bring your vision to life.  Whether it's a resort in the Brainerd Lakes Area in need of deck repairs or a single-family home in Bloomington that's looking to add more outdoor living space for family game nights, our team serves all across Minnesota, living up to our slogan: "The Land of 10K Construction."